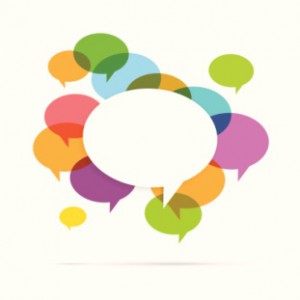 Being a speech language pathologist is not just a job, it's a calling.  You will have to invest time and money and you will need patience and determination to complete the program.
But once you get there, you'll find that it's well worth it!!  Here are five steps you need to take to become a Speech Language Pathologist (SLP).
First you need a Bachelor's Degree.  Mine is in Communicative Disorders.  If you have a B.A. in a related field (Education, Psychology) that can help get you into a Masters program. It is possible to become a Speech Aid after this, but the career opportunities are more limited.
Get your Masters Degree.  At this point you will need to think about specializing in an area (pediatrics, geriatrics, voice disorders, hearing disorders, being a researcher, etc.).  The specialty list is long and you can do more than one type of therapy.  While pursuing the M.S. or M.A. you'll be involved in supervised clinical practice. Specific requirements for the M.S. or M.A. vary from university to university.  Do your homework! You can pursue a PHD if you want to do more research or work in a University.
Do a Clinical Fellowship. After you graduate, you need to do one year of clinical fellowship (CFY). That is 36 weeks of full time work – 1260 hours of practice.
Get Certified. A majority of SLPS belong to ASHA (American Speech–Language–Hearing Association). To get your certificate (CCCs) from ASHA is important because you can work in many settings and many states.  So all of the above activities will get you to this point plus taking and passing the Praxis exam. If you choose to work in a school setting you would also need a teaching certificate.
Finally, you can look for a job!  Check hospitals, schools, skilled nursing facilities, home health care (my favorite) and private clinics.
To keep your state and ASHA license you also take continuing education.  As I have found out as I have practiced, you can never learn enough!
For more information on becoming an SLP, check the ASHA website and your local university.
About the Author
Sandra  Alexander has over 20 years of experience in the speech therapy field. In 1994, she received her Master's Degree in Communicative Disorders from San Diego State University and in 1985 she received a B.A. in Communicative Disorders from the University of Redlands. She is also a returned Peace Corps Volunteer who taught speech therapy in Ecuador from 1987-1989.