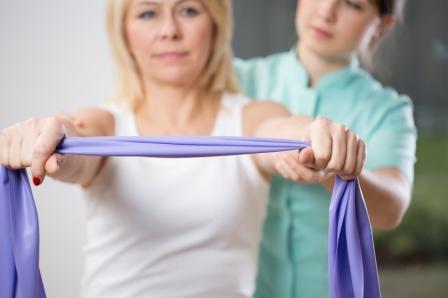 Most physical therapists strive to be the best in their field of specialization. Surveys have frequently included physical therapy as one of the most satisfying jobs in the nation due to its financial rewards and low level of stress.
In my opinion, these studies are true as long we remain passionate about our chosen fields. A happy and stress-free physical therapist brings about successes in the rehabilitation of our patients and in working with the clinical team.
Specialty Areas In Physical Therapy
Diverse specialties in physical therapy provide an opportunity for any physical therapist to find his or her expertise. Acute care is no different. In fact, I realized that working in the hospital setting provides a general population to rehab.
This is why I explain to my PT and PTA students who do acute care rotation in their internships the importance of their hospital experience. It is through this path that they can decide what fits their working passion.
Acute care patients that get physical therapy eval and treat referrals from physicians are admitted for varied medical reasons:
Cardiopulmonary
Inpatients with cardiopulmonary medical conditions either walk in with acute COPD exacerbations, contract pneumonia, and/or develop congestive heart failure among other serious conditions. Some cardiac patients get PT referrals at CVICU after an open heart surgery.
Facilities often have a cardiopulmonary protocol for therapy to address the acuteness of the medical situation. The primary goal of therapy is to initiate mobilization out-of-bed to prevent the effects of being bedbound.
Orthopedic
Physical therapy is very instrumental to a patient's musculoskeletal recovery after an orthopedic procedure or musculoskeletal injury to regain prior level of function. In the hospital setting, physical therapists must work closely with the clinical staff prior to entering the patient's room. Appropriateness to initiate therapy depends on a lot of factors including medical clearance and pain levels.
However, a patient's hospital discharge will largely depend on how this patient participates in acute rehabilitation. If the patient is unsafe to go home, he or she may need continuation of rehab services in a skilled nursing facility, home health care or outpatient setup. This is usually decided by the evaluating therapists.
Neurologic
Patients admitted in the hospitals due to acute stroke, spinal cord injuries or traumatic brain injuries, etc. benefit from a PT assessment. Even patients admitted with TIA are often evaluated by therapists to ensure that they can be educated and discharged safely to home.
Stroke is one of the most common neurologic conditions that affects any age range. Some are so severe that patients demonstrate low level functioning requiring all specialties of therapy (PT, OT, ST); some patients have minimal deficits that require a few sessions of therapy.
In acute care, therapists need to work hand in hand with the other clinicians since usually these patients are still receiving medications to stabilize their conditions. "Aggressive" therapy is calculated within a patient's abilities and limitations. Patient monitoring, as with all acute care patients, is essential and critical while providing therapy services.
While working in the hospital, a physical therapist gets to work with neonates, pediatrics and geriatrics, psychiatric patients, outpatients, ER patients, OB-GYN patients, oncologic patients, bariatric patients and many more. Multicultural and multiracial patients are in the mix as well.
I would definitely agree that every day in acute care is a box full of surprises. It may not be a niche for every physical therapist, but acute care is definitely a great starting ground for a newbie.