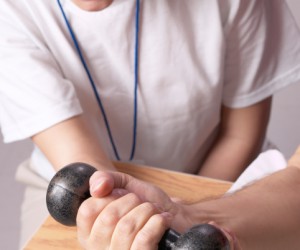 Whether you're relocating to the country or trying out the city for the first time as an OT, you'll notice that the community type you work in completely affects the nature of your job. Everything from the pace, the type of clients you treat, and the lifestyle of your day-to-day work can largely depend on your geographical area.
As a current urban OT, I've found there are many opportunities for travel therapy jobs (going to more than one site throughout the day), be it in homes, schools, or clinics, and residential facilities.
If you are a contracted travel OT getting paid only during direct time with your client, it might make sense to do it in a place where clients are in a condensed area, like a city, so that you can quickly go from one client to another without wasting a lot of time driving miles between them.
With that being said, I've found it very manageable to hop around from one place to another due to the New York City's extensive public transportation.  In nice weather, I ride a bike, which definitely saves on time and costs, considering most of my clients are seen less than a 1 mile from each other.
Rurally, most therapists would have to rely on cars, which could mean a longer commute or extra mileage between client visits. If you work in one location all day, this may not be as big of a concern to you.
Occupational Therapists Needed in Rural Communities
That's not to say that the abundance of travel therapy jobs in the city mean less opportunities in rural areas. In fact, there's a significant shortage of occupational therapists in rural communities in our country.  If you are an occupational therapist working in a rural area, you may be expected to take on a wide variety of roles, essentially because there is not a surplus of other OTs to do it. Some say that they may treat kids in a school, patients in a hospital, and residents in a group home, all within one day.
Salary Considerations
Whether you work in an urban or rural setting, the type of community you live in as an OT doesn't strongly affect your salary. In fact, according to OT Advance's 2012 Salary Survey, the difference is only about $2,000 annually. This may come as a surprise to those expecting a significantly higher salary due to a higher cost of living in the city, but the stats show otherwise. However, it doesn't mean there isn't potential to make more in the long run, given what type of practice and ventures you create.
Professional Development Opportunities
Some occupational therapists in rural areas report they have difficulty accessing professional development opportunities. On the other hand, many cities act as a hub to surrounding rural and suburb centers, hosting conferences, seminars, professional trainings -all of which can help you maintain your required OT license.
If you're not near a larger city, you may need to travel further or rely on webinars and distance learning. Beyond professional development, networking opportunities are more widely available in larger urban areas, where the sheer number of OTs may be triple to 10 times as many elsewhere.
As with any experience in a city, there will be a greater exposure to clients of different cultures, backgrounds and conditions, which can add to your clinical experience and make you more marketable down the road.
There are plenty of pros and cons to each location, so weigh each considering your preferences and willingness to explore new things. You may find yourself in both types of locations and somewhere in-between throughout your occupational therapy career.