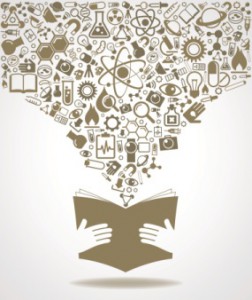 Helping people live the independent lives they desire seems like a great way to help our aging population and the occupational therapy profession deals with just that. Occupational therapists are responsible for the rehabilitation of patients allowing them the opportunity to achieve their independence.
I was personally drawn to occupational therapy because of my experience with watching my Grandparents and losing hope once they were put into a nursing home.
Occupational therapists work closely with many different types of vulnerable populations: children, elderly, veterans, stroke victims and many others. Due to the nature of this line of a work, a bachelor's degree, master's degree, and a state license have to be earned to become a practicing occupational therapist.
As an occupational therapy student myself, I have yet to choose what type of population I want to work with in the future. Luckily, any master's degree earned in this field is generalized to work with any population, so choosing that does not become a priority until much later.
First Things First: Get a Bachelor's Degree
Earning a bachelor's degree is the first step towards becoming licensed. On average it takes four years to complete a bachelor's degree. There are a couple different majors that a bachelor's degree can be acquired in. These include psychology, anthropology, and sociology. Many Universities have started accelerated programs for occupational therapy students.
When I was looking, I focused my search on schools that had these programs. You can go to almost any university to get your bachelor's degree but I knew going to a school with an accelerated program meant that there would be more resources for me and advisers would know how to help me achieve my goal of becoming an occupational therapist.
These accelerated programs tend to have strict requirements and are very competitive to get into but they allow a student to earn a bachelor's degree and a master's degree in five years or less. Getting into a program may be hard to do but going to a school that has a program for OT specifically, means that if you can't get into the accelerated program you most likely have a normal master's program to fall back on.
Advance Your Education with a Master's Degree
The second step towards becoming an occupational therapist is earning a master's degree. On average, a master's program takes two years to complete and students spend this time studying human anatomy, client care, and expanding their knowledge of different techniques and technologies used in the  field.
A large part of an occupational therapy master's program is the required fieldwork. On average the required fieldwork takes twenty four weeks to complete. The fieldwork portion is one of the most exciting parts of any OT program because it is one of the final steps and allows students to finally experience working as an OT. This portion of any program is highly emphasized because it truly tests the student's ability to take direction, exhibit their knowledge and work directly with patients.
Passing the State Exam
The final requirement to become a licensed occupational therapist is passing the state exam for whichever state you plan on practicing in. The requirements for each state exam vary slightly but they all require similar things. In order to sit for an exam the student has to be able to provide final transcripts showing that they completed a master's degree in occupational therapy through an accredited program.
They also have to satisfy the minimum required fieldwork hours under the supervision of a licensed occupational therapist. It is also required that the student has passed the National Board for Certification in Occupational Therapy (NBCOT) exam, which has it's own set of requirements before a student can take that exam. Once the student has passed the NBCOT with proficient results, they are able to schedule their licensing exam in order to become a practicing occupational therapist.
Basic Training Courses
Once the state exam has been passed and the license has been obtained, many professionals are required to take basic training courses before they can be hired. CPR training is required for most employees working in the healthcare field. This training takes place in one day and teaches the basic life support skills. Many programs will offer a Saturday course in this before you graduate so that prospective employers already know you are certified.
Most occupational therapists are also required to have first aid certification in the event of an emergency. This course teaches the professional how to react in certain situations and gives them the basic training needed to help a patient that has been injured or is going into cardiac arrest. Working as an occupational therapist, I do not expect to encounter too many times when CPR is necessary but it is always better to be prepared.
Starting the journey to become an occupational therapist may seem like a daunting task but with the support of advisers, professors, peers, and your own desire to truly help people, it can be a very attainable goal.