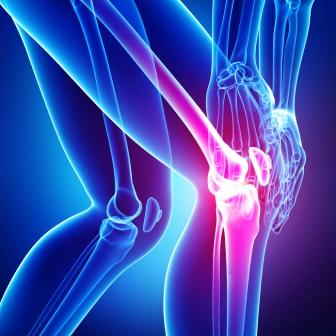 Total knee replacement is one of the most common joint surgical procedures performed in this day and age.With this knowledge, physical therapy and rehabilitation plays a very important role in getting these patients back on their feet.
In the acute hospital setting, patients who have undergone total knee replacements are considered "well" patients since it is usually considered an elective surgery.
Most often, these patients have lived through severe arthritis or joint trauma who have tried conservative measures that failed. These conservative measures include pain medications, steroid injections, outpatient physical therapy and modalities, exercises, weight loss and others.
Most commonly, total knee replacement patients enjoy a healthier and more active lifestyle after phases of rehabilitation.
The success of the operation, as with any surgery, depends on a lot of factors. But one that stands out is the pain management protocol of their orthopedic surgeons for this type of surgery.
The acute phase of joint replacements including knees entail close medical observation and care especially after the procedure. The interdisciplinary team works together to ensure that the postoperative patient is well stabilized and provided with appropriate medicines to primarily control postsurgical pain.
If you have seen how total knee replacement operations are performed, you can be sure that these patients are going to experience pure postop pain if pain management is unsuccessful.
Physical therapists working in acute orthopedics know by heart how patients with new knees hurt while exercising and ambulating preventing progression of goals. However, research and advancement of ' medicine have provided excellent options to counter the frustration of postop knee pain.
One of the most successful adjuncts of total knee replacement postop pain relief is using a peripheral nerve block during surgery.
By experience, total knee replacement patients who receive peripheral nerve blocks while getting the spinal anesthesia, have successfully ambulated more than 100 ft with walker and therapy assist, postop day zero (day of surgery). Of course, these ambulating patients must have no medical issues hindering their postop abilities.
In our hospital facility, there are two peripheral nerve blocks used most commonly by our orthopedic surgeons: femoral and saphenous nerve blocks. These peripheral nerve blocks act as a local anesthetic to diminish sensation on the operated knee. These blocks allow patients to be able to participate with gait and transfer training with assistive device decreasing length of hospital stay and providing greater patient satisfaction.
As long as postop patients do not have other medical complications from the surgery, these patients can recover quickly and shorten overall rehabilitation.
Physical therapists in acute care, subacute, home health and outpatient facilities will benefit from these high level patients by being able to provide quality rehabilitative care focusing on advancing their mobility skills.
At the end of the day, total knee replacement patients and their physical therapists are able to work together with more confidence in a pain-controlled environment. Without the use of the peripheral nerve blocks, providing physical therapy services may be a difficult task once postop patients return to their rooms.