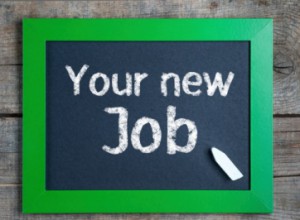 Whether you're a new graduate or a seasoned occupational therapist changing jobs, a new work setting can be exciting yet challenging. Here are a few tips to ease your transition and start off on a positive foot.
1. Get organized.
Plan ahead. Find a system that works for you and stick with it. Find out how other therapists you work with manage their time efficiently. Use calendars to schedule your meetings, appointments and phone calls. Many apps and mobile devices have calendar syncing features, to-do lists, and alarms which make the process much easier. Try blocking out time to complete documentation, which therapists often neglect to actually write on a calendar. If put off for too long, it becomes a constant "to-do" hanging over your head, and you spend too many hours working late playing catch-up.
Save contact information from therapists, administrators, and other professionals the first time you meet them – don't procrastinate! If you create a lot of documents for work – patient exercises, activities for home, adaptive strategies for dressing – save them with detailed names so they're easy to locate later.
2. Find support.
Everything from casual conversation to more formal networking with fellow OTs can be helpful. If your new job offers mentorship in a treatment area you're less familiar with, use it. Even if you have years of experience with a certain populations, it can still be very helpful to hear new perspectives, treatment approaches and stories of what has and hasn't worked for clients.  If you don't have a lot of therapists around you at work, look into social media sites, groups and forums to connect with others.
3. Don't be afraid to ask for help.
As an occupational therapist, you are expected to be learning something new with every patient throughout your whole career. That's part of what makes the job so exciting! You may not always have the solution right away. There will be times when you have to change the course of treatment or ask for help from other therapists. Most people are happy to share their knowledge, and you can do the same for other OTs when they're searching for some guidance.
4. Brush up on your skills.
With any new job, there's a learning curve, so expect that in the beginning. Read up on what you don't know. Using your preferred organizational style (i.e., a post-it on your desk, adding "look up splinting for spasticity" to your calendar, saving a "note" on your cell phone), jot down what you want to look up, then follow-through. Set aside 20-30 minutes before dinner at night, and you can re-learn the rationale behind a treatment that you want to know more about. Take continuing education courses in an area. Subscribe to national and state associations to get the latest on research and treatment ideas. This will help you gain the confidence to use it at your new job and explain it to patients and professionals.
5. Make time to recharge
Maybe it's a few minutes of peace while sipping coffee between your afternoon clients or looking forward to plans after a long day. Make sure you take time to re-energize and avoid burnout. This doesn't have to be at odds with your work – if the work you do is aligned with what makes you feel good, then recharging can be humorous moments with clients, or a creative art project with a patient.
If you're feeling your best, then you're more capable of helping clients feel their best and make progress.
About the Author
Laina Karosic, OTR/L, graduated from Penn State University with a B.S. in Rehabilitation and Human Services. She then completed her Master's Degree in Occupational Therapy at Ithaca College. She has worked with children and adults in clinics, homes, schools and community-based settings. Laina presented at American Occupational Therapy Association (AOTA's) national conference in 2014 discussing the role of Occupational Therapy in Sustainability. The emerging practice area of ergonomics is a particular niche of hers, and she is continuing competency and certifications within this area.