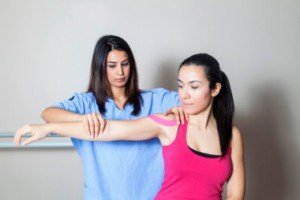 Every September 8, World Physical Therapy Day is celebrated. It is a time to make the profession known all over the world, and what physical therapy has to offer.
There are various reasons why physical therapists around the globe make an effort to recognize this day. One of them is to create awareness among the general public on how this healthcare profession can contribute vastly to the community.
Unfortunately, physical therapy remains one of medicine's misunderstood fields. As a physical therapist, myself, I have met more than a handful of people who do not fully understand the scope of the practice and are clueless of the benefits of getting physical therapy treatments. Sadly, even other healthcare practitioners do not fully comprehend what physical therapists do on a day-to-day basis. Hence, there is a growing challenge to get involved and be an ambassador of this day.
Education to everyone is crucial. The general public can actually benefit from understanding the practice of physical therapy to gain access of medical alternatives outside conventional medicine. It provides an opportunity for the typical medical consumer to become smarter with his or her health choices. With the rising costs of traditional medicines and services, a patient has every right to know all options for the betterment of health and to continue a lifestyle one truly deserves.
This celebrated day was actually established in 1996 by the World Confederation for Physical Therapy (WCPT), and has been celebrated popularly every year by all 106 countries recognized as member organizations. A list of these countries is found on the WCPT site.
Founded in 1951, WCPT was established to improve global physical therapy practices through high standards in research and education, to be an avenue of information exchange among its member organizations, and to work in partnership with national and international organizations.
The message for 2014 is "Movement for Health" as per Marilyn Moffat, WCPT President. From her editorial message, she wrote "This year we're promoting [the message] that people with chronic illness and disability have a basic human right to be able to participate in society and that physical therapists can play a key part in helping them be 'Fit to take part'." She encourages this unifying theme as the driving force of all organizations participating in the awareness.
The common cause to child obesity, diabetes, cardiovascular diseases among others is lack of physical activity and unhealthy diets. The goal of this day is to encourage physical exercise for all ages to decrease the effects of these debilitating conditions. Media has played a big part in educating the public of these common diseases, but not everybody knows that with a physical therapist's guidance, one can overcome the challenges without use of drugs.
A WCPT booklet for World Physical Therapy Day 2014 provides a great resource for public information and campaigning through handouts, newsletters, magazines and others – online or real time. It is readily available as a free download.
World Physical Therapy Day is also a chance to unify physical therapists all over the world and enjoy being one! The beauty of practicing physical therapy as a career is that principles evolve and through research and evidence-based practices, new ways of rehabilitation become exciting alternatives. This celebrated career does not end after graduation. It is a life-long journey of learning where the constant drive is to assist and alleviate the lives of debilitated people. Happy World Physical Therapy Day!
About the Author
Joahnna Almero is a licensed Physical Therapist working as a full-time acute inpatient clinician and developing hospital-based patient care projects. She has a bachelors in Physical Therapy from Velez College and licensed to work in Florida, North Carolina and Texas.